Tour de Yorkshire 2017 - in Farnhill & Kildwick
On April 30th 2017, the Tour de Yorkshire cycle race once again made a flying visit to the area - this time passing through both Farnhill and Kildwick. Here are some photographs.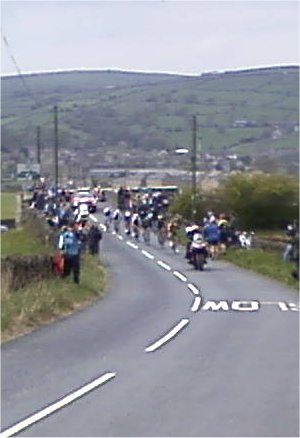 By the time the leading group came over the canal bridge at Cononley Lane End they were 4½ minutes ahead of the rest.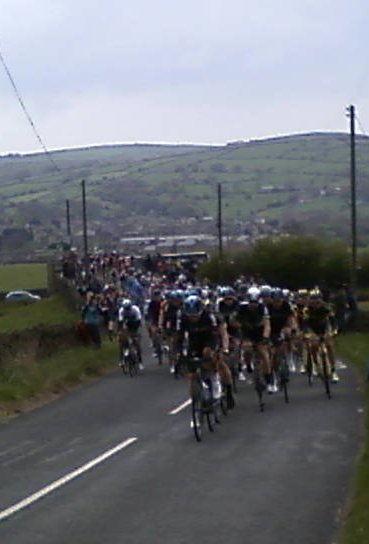 The main group just entering Farnhill.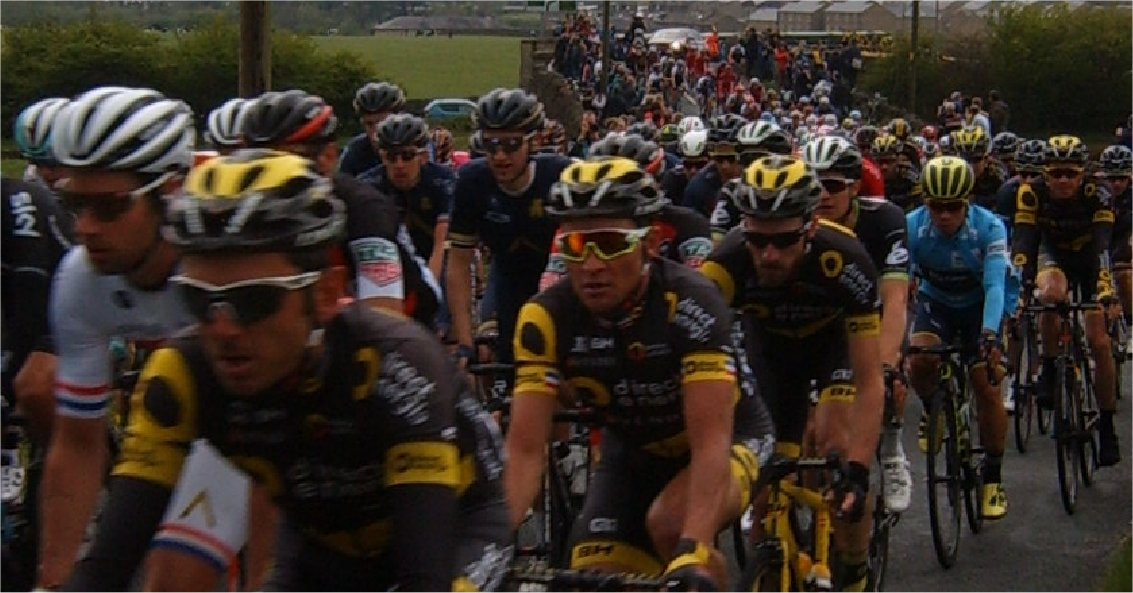 Best keep well back as the Direct Energie guys go past. (In yellow and black.)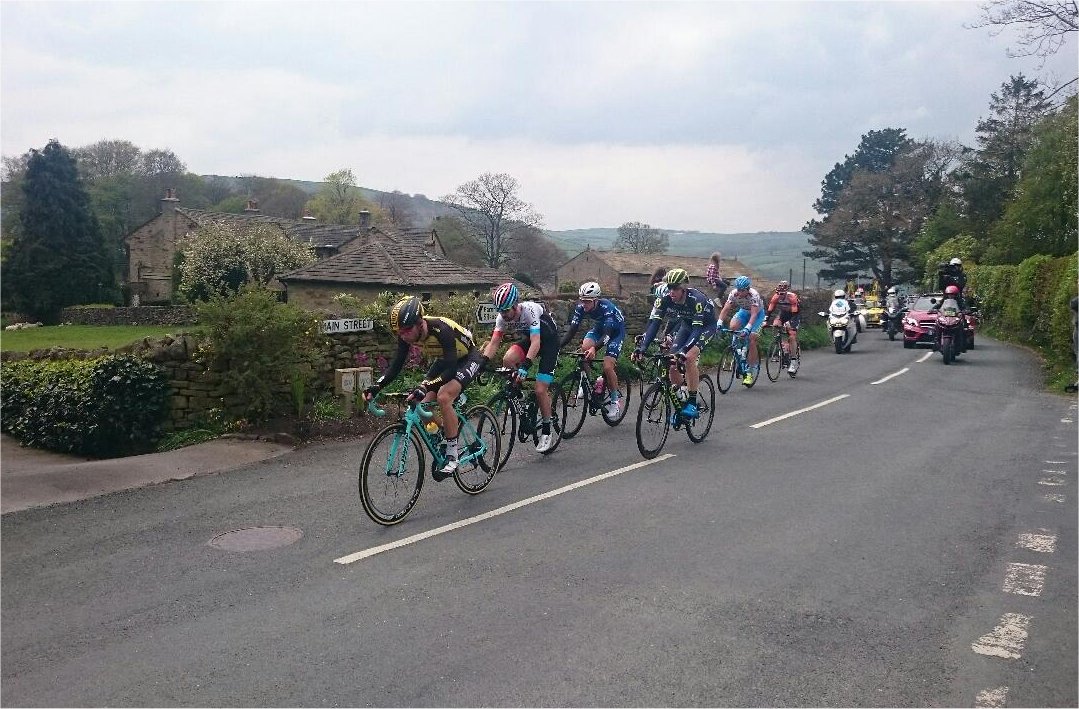 The leading group at Bradley Lane End.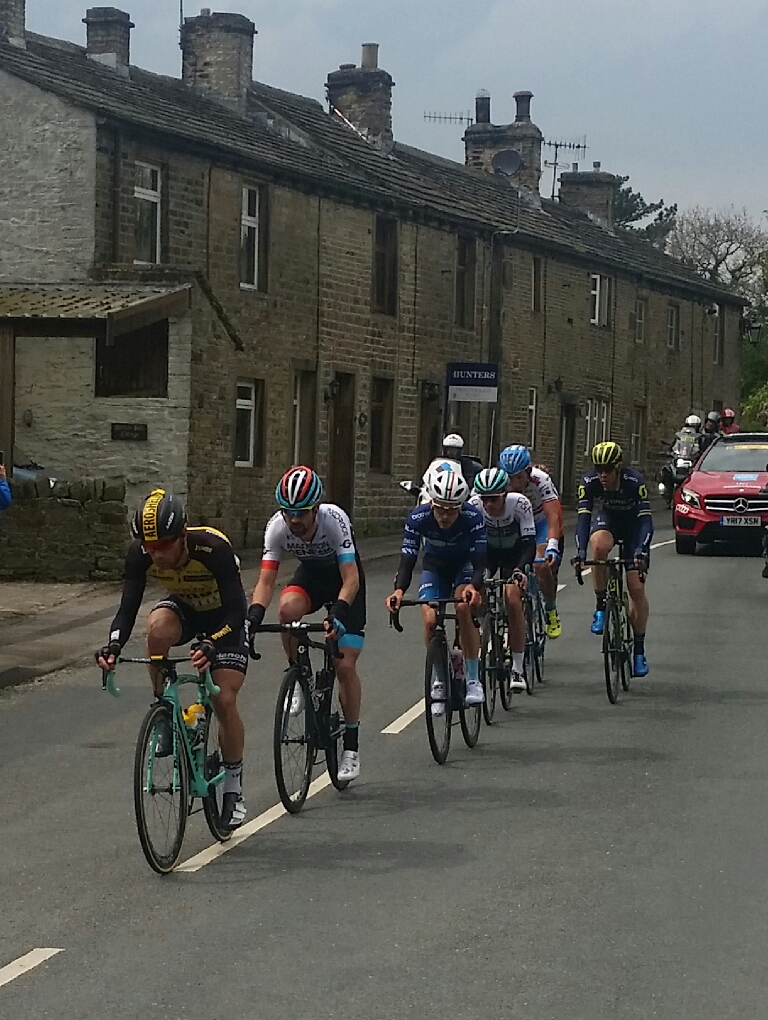 ... and further along Main Street in High Farnhill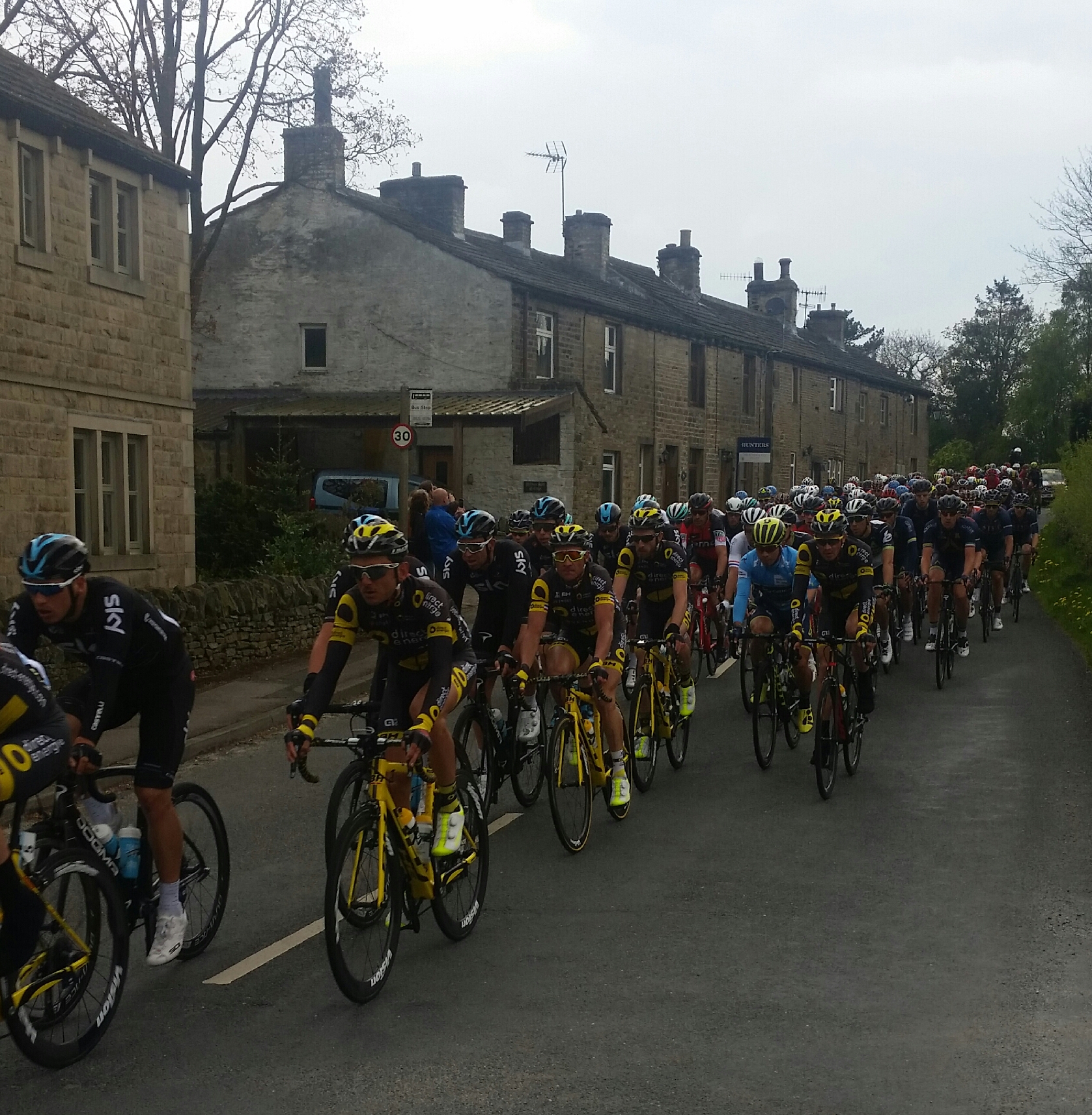 The main group take on High Farnhill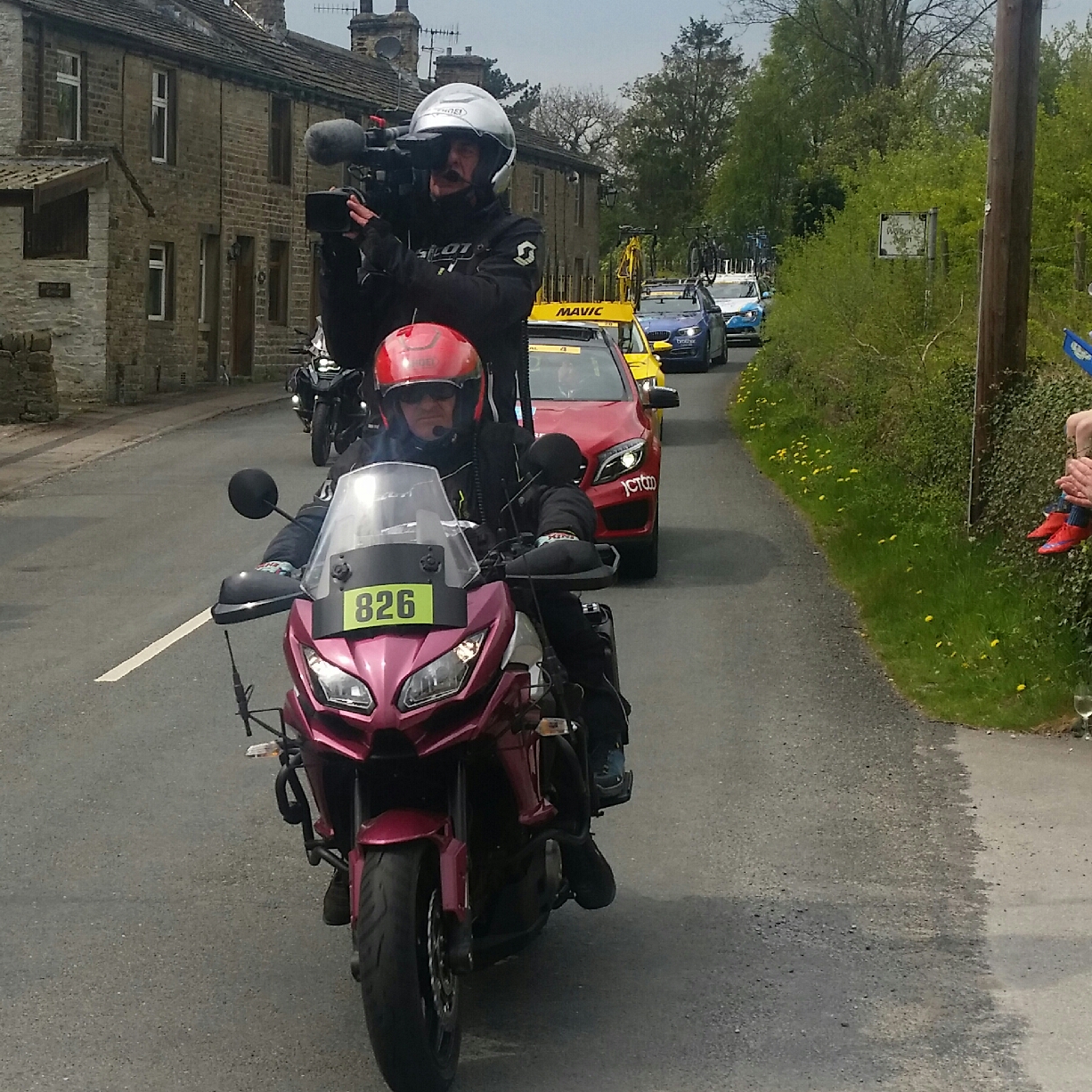 Did you see yourself on telly ?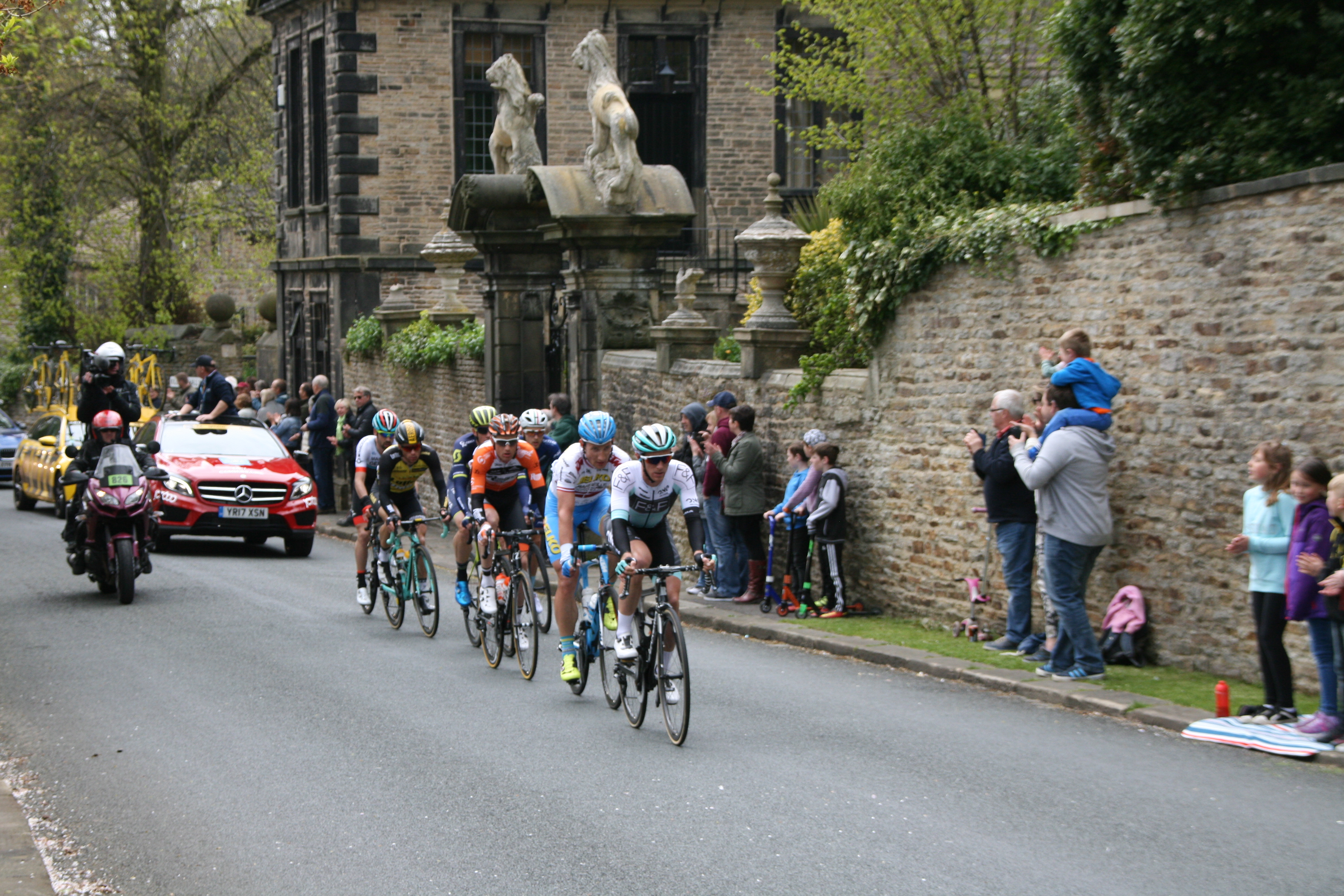 The lead group pass Kildwick Hall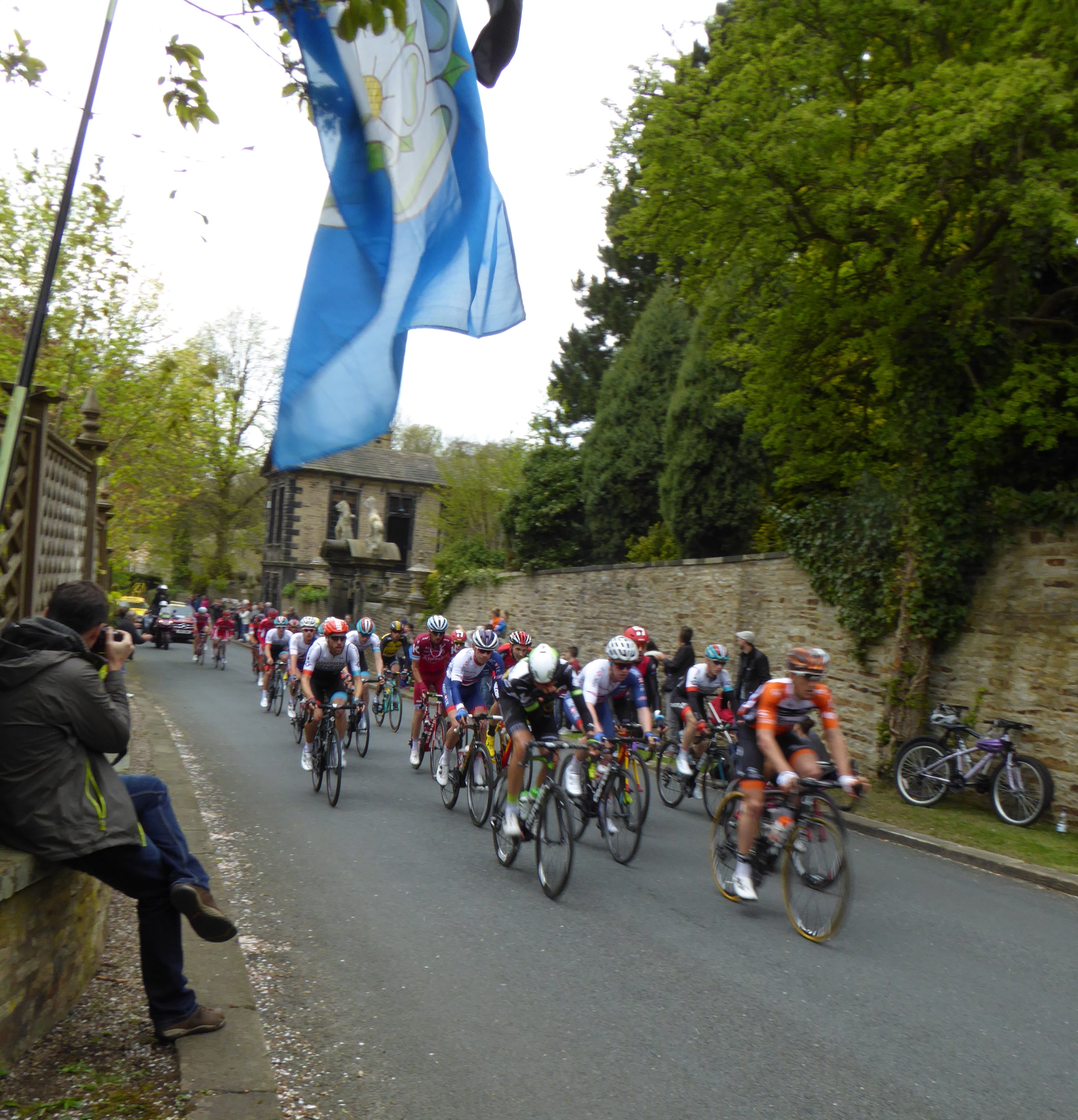 The lions stand ready to pick off the stragglers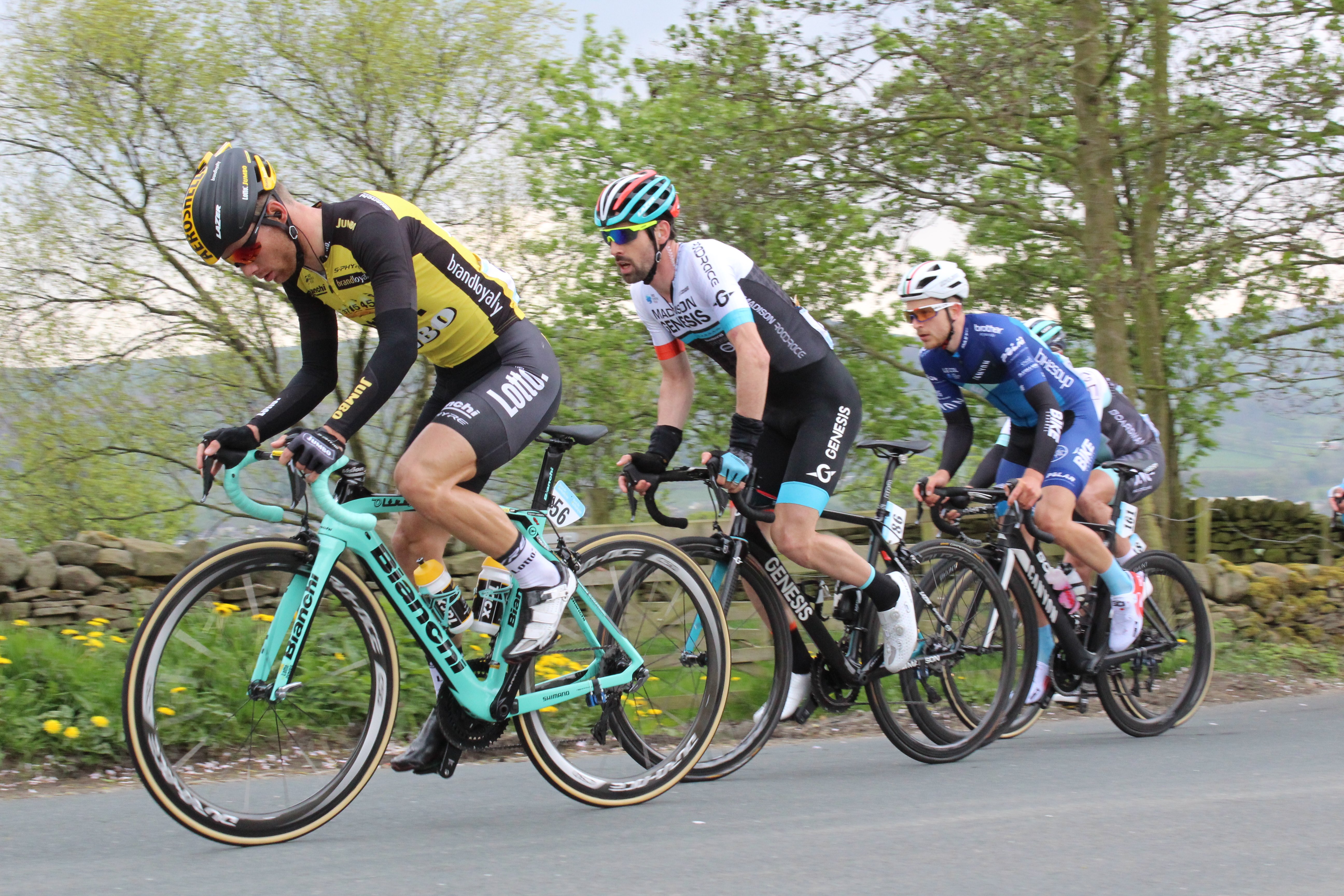 You are now leaving Kildwick.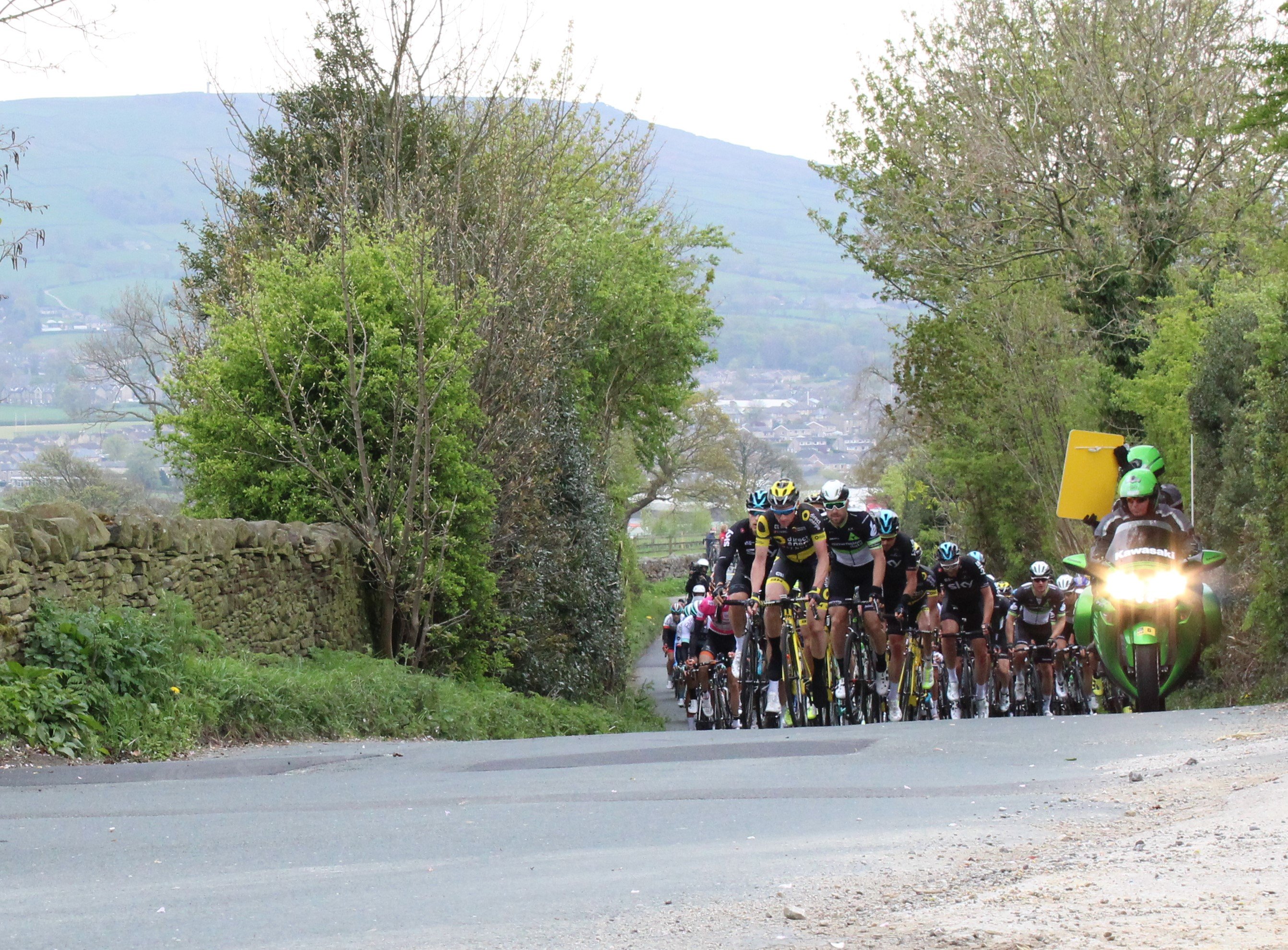 Thank you for calling.

With many thanks to all the contributors: Joy Adamson, Helen Law, Karen Taylor, Anthony & Linda Sibley, and Mandy Wass