Why is the junction of Grange Road and Farnhill Main Street known locally as "White Gate" ?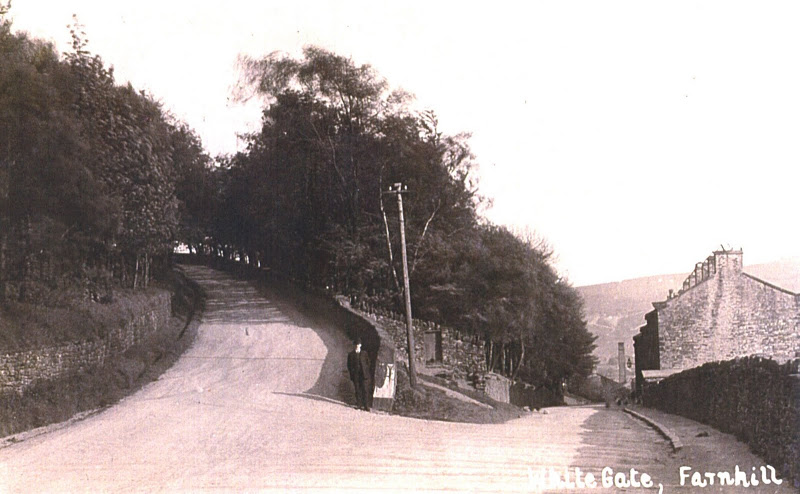 Has there ever actually been a white gate there or does the name have a much older derivation ?
Certainly there were some white gates, for a time at least, further up the hill. Early photographs show that all the gates at Kildwick Hall were white. The photograph below shows the entrance to Kildwick Hall Gardens.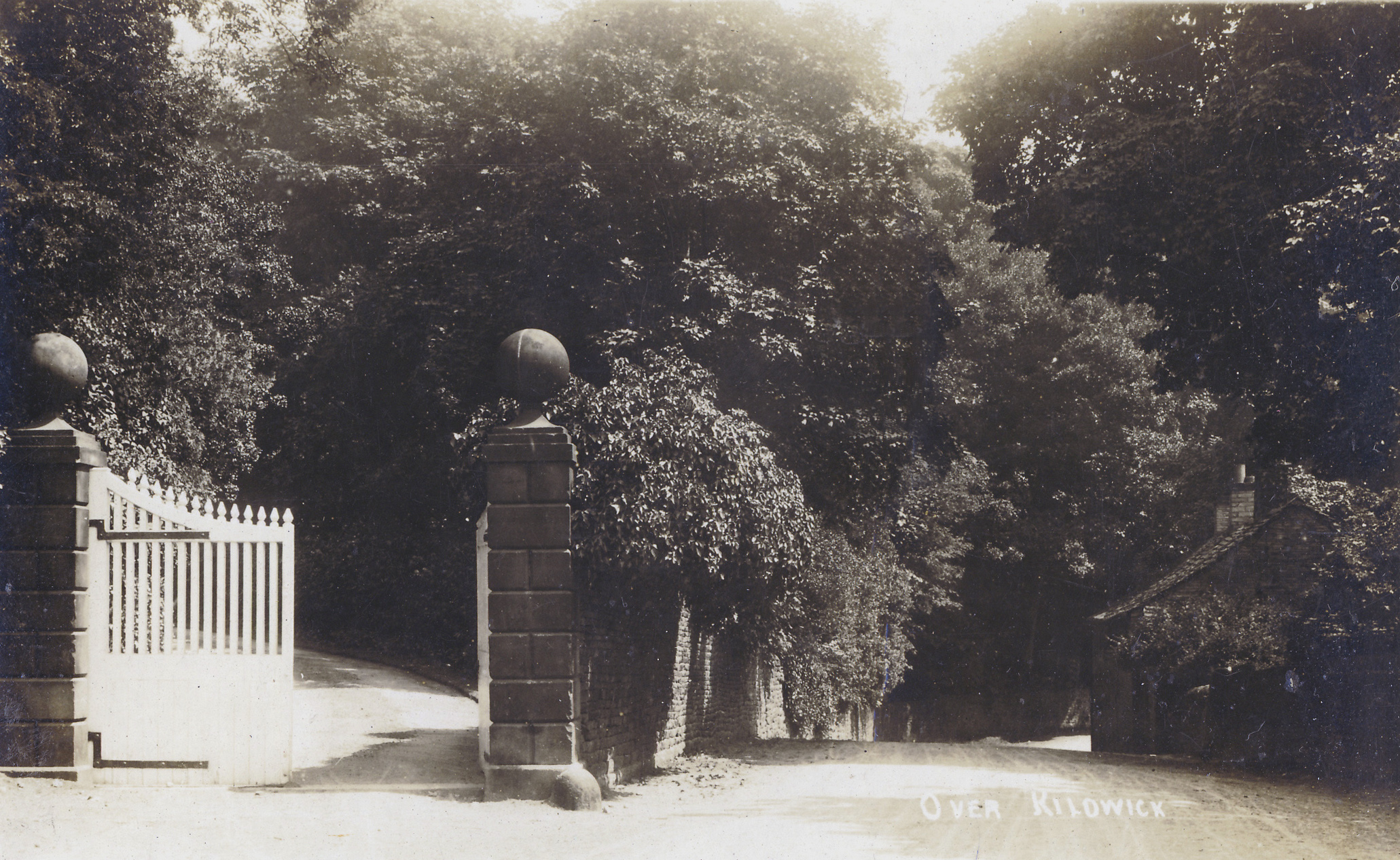 Posted: 28/09/2013