Ken Barnes sent us an email in which he identified his grandfather, Harry Foster, as being on the far left of the middle row in our photograph of the 1913 Kildwick Albion Cricket Club.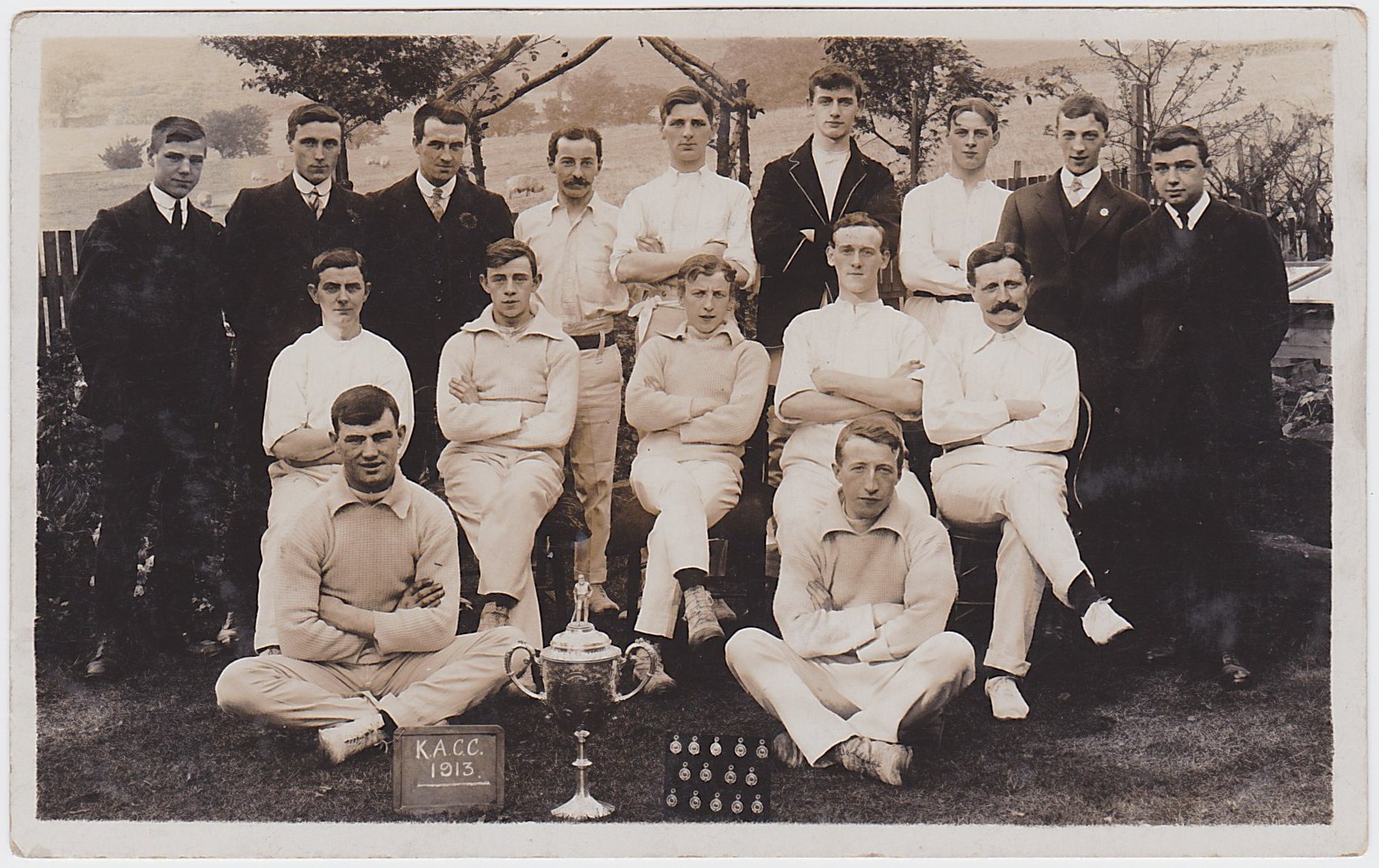 Ken also very kindly sent us another photograph of the same team. In this one (shown below), his grandfather is stood on the back row, 4th from the left.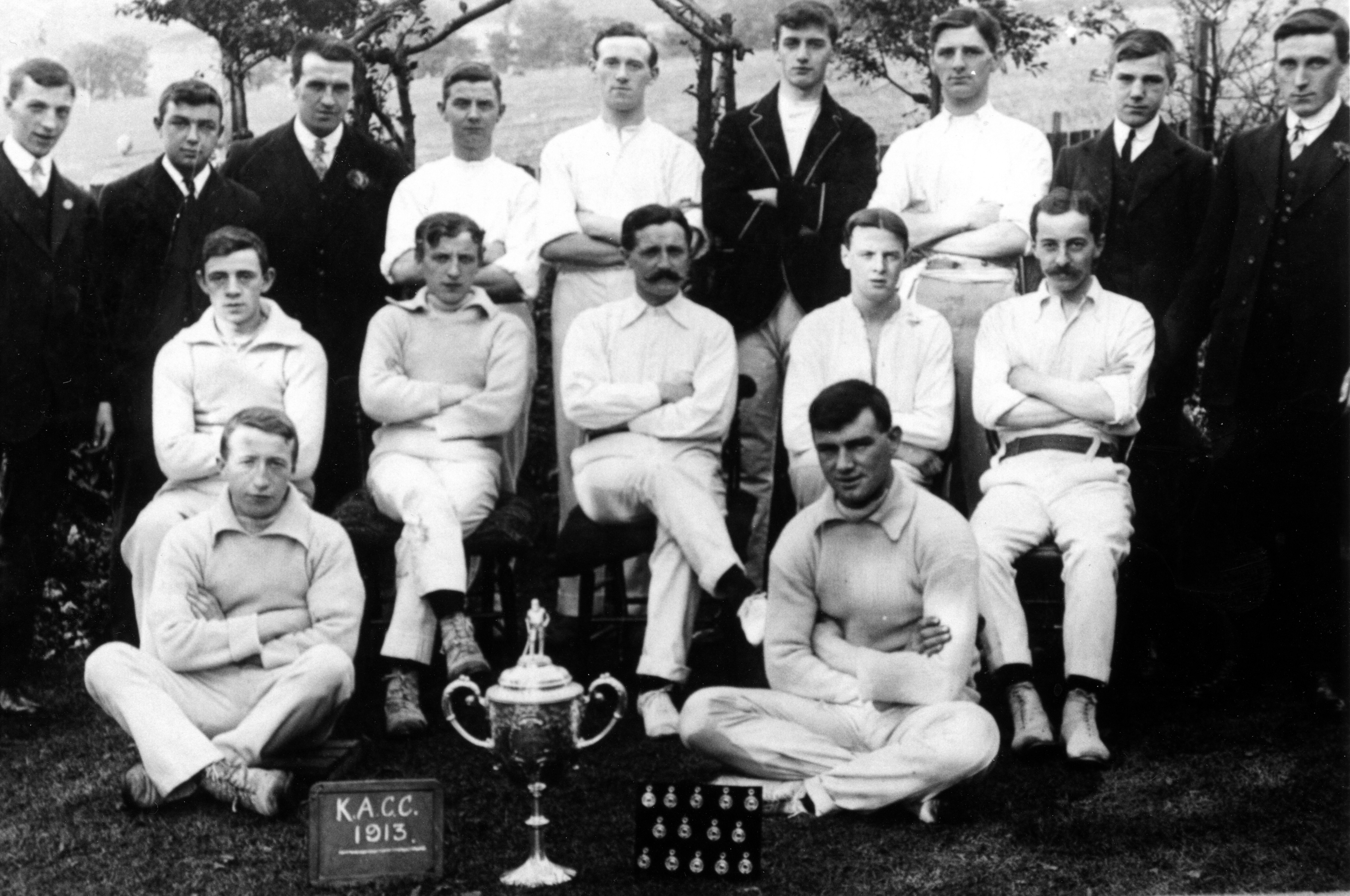 Ken also sent us a newspaper clipping, from 1953, that mentions his grandfather in connection with the building of Farnhill Pinnacle in 1887.

Update posted: 29/03/2014