This month we have a real murder mystery for you. Well, perhaps.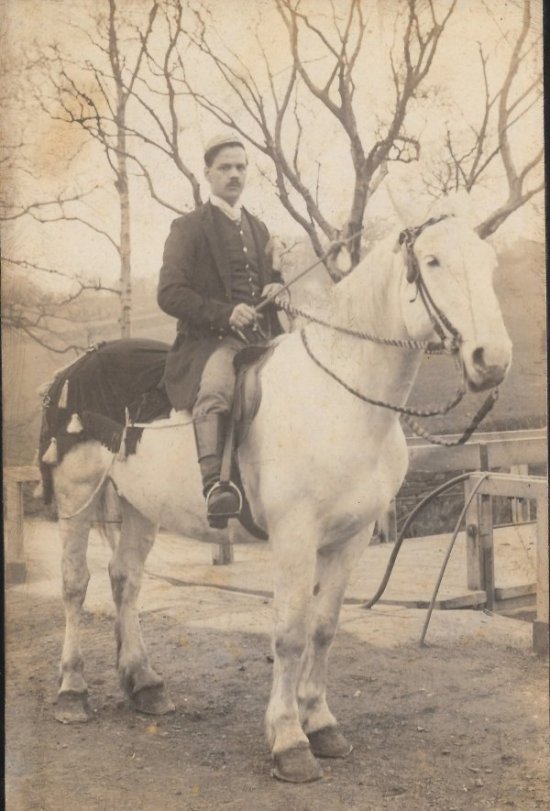 There's nothing particularly remarkable about this image. A man, on a horse, by Barritt's Bridge at the the bottom of Priest Bank. The horse is "well dressed", as if for some sort of ceremonial event, and the man is wearing what looks to be a skull-cap, which is a bit odd, but nothing exceptional.
However, there is some writing on the reverse side. It reads:
Frederick Hamsom Whitaker - Petitions (for the Murder)
What on earth does this mean ?
Posted: 27/05/2017
With thanks to John Topham for the photograph