We've recently been sent the pictures shown below.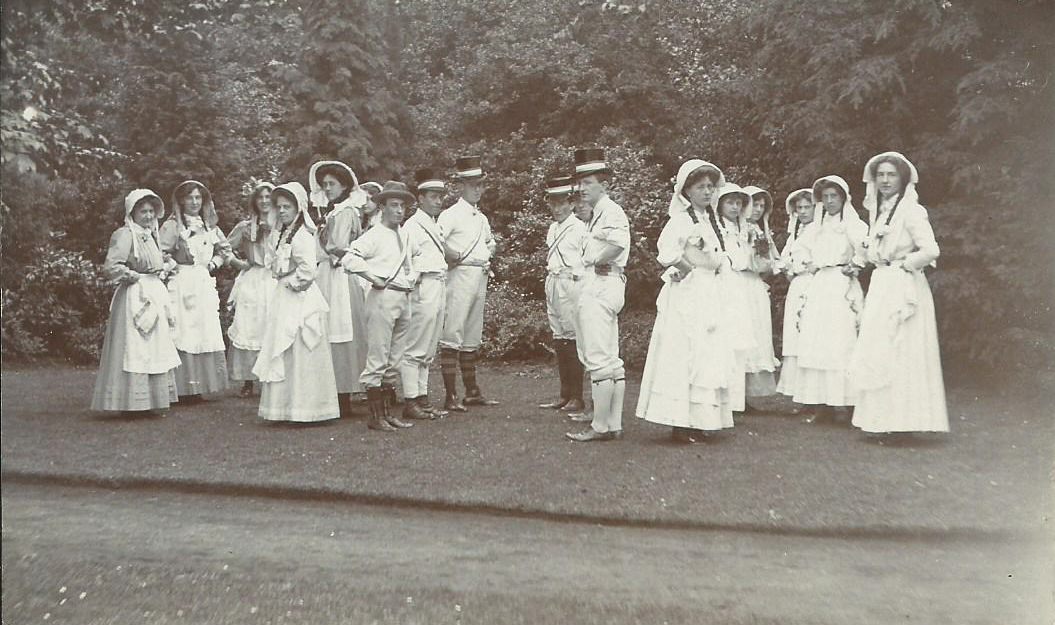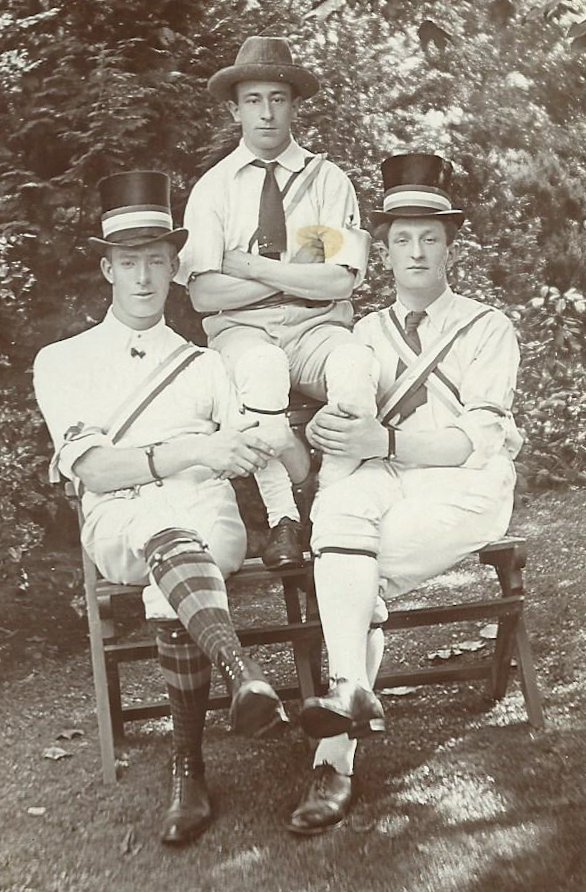 It's a group of Morris dancers doing their thing in what looks like the gardens of Kildwick Hall.
The photographs were found with papers relating to the Smith family of Kildwick, mostly deeds connected with the Kildwick Grange area, and we'd like to know if anyone can put names to any of the dancers.
Posted: 24/4/2015.
With thanks to Robin Longbottom