Some sporting items from the early 20th century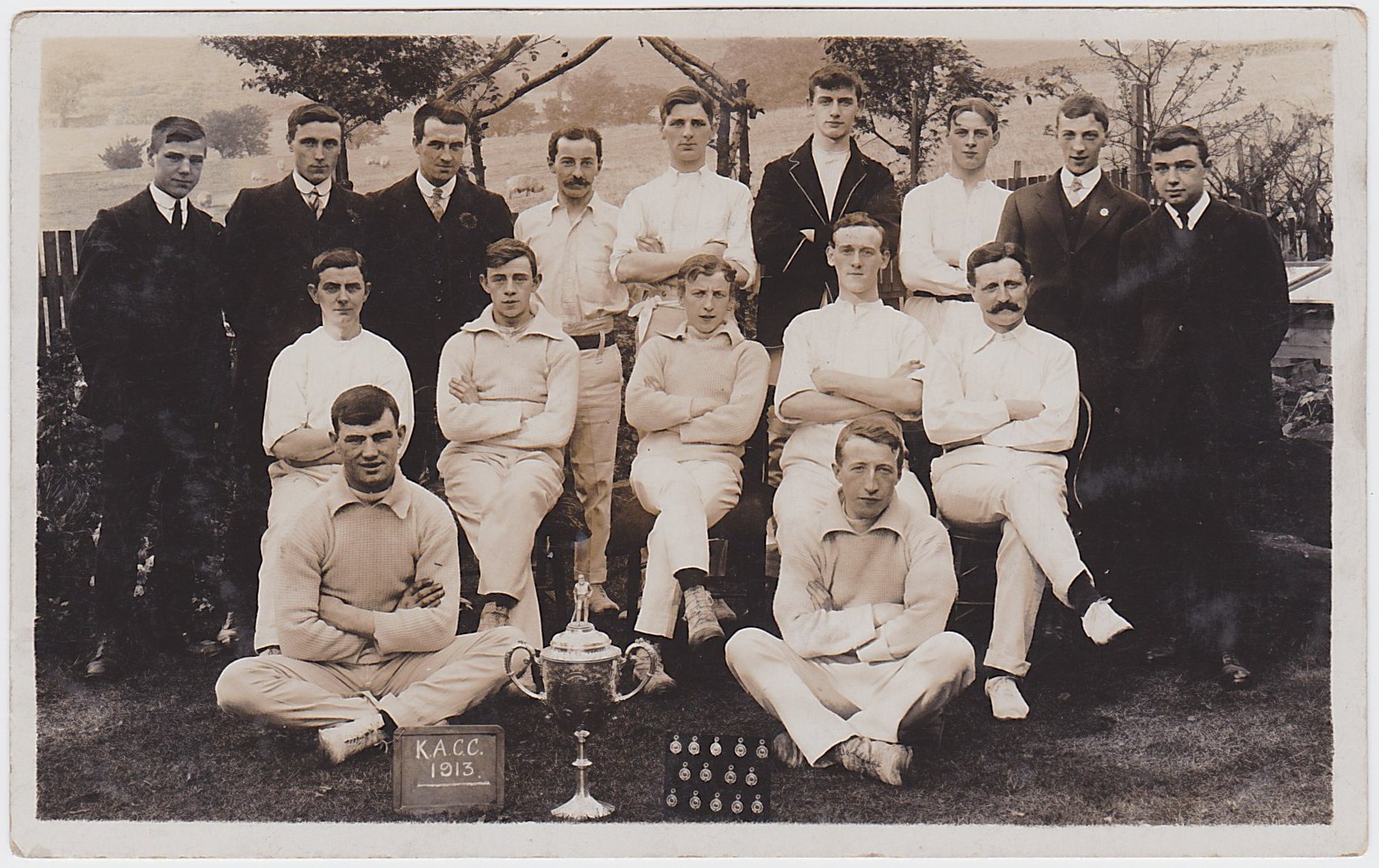 It's 1913 and Kildwick Albion Cricket Club have won a major trophy - but who's on the team ? Do you know ? Do you, by any chance, have one of the team's medallions ?
Take a close look at the two chaps: at the right-hand side of the bottom row and in the centre of the middle row. Do you think they look like brothers ?

---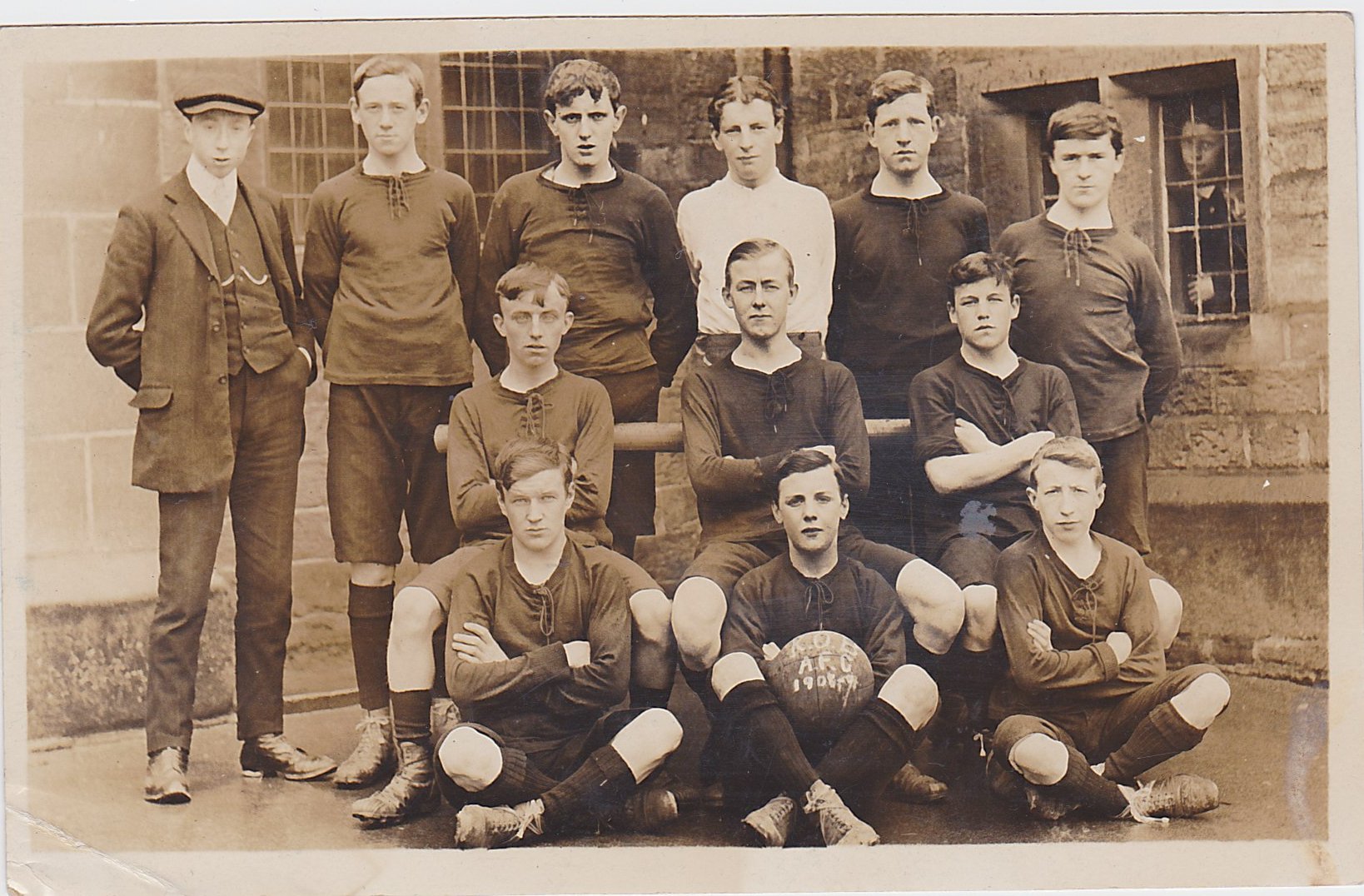 This one's a football team from 1908. Does KOB stand for "Kildwick Old Boys" ? Do I spot the same two brothers (middle back row and bottom right) ? Where was this taken ? And who is that looking out of the window ?

---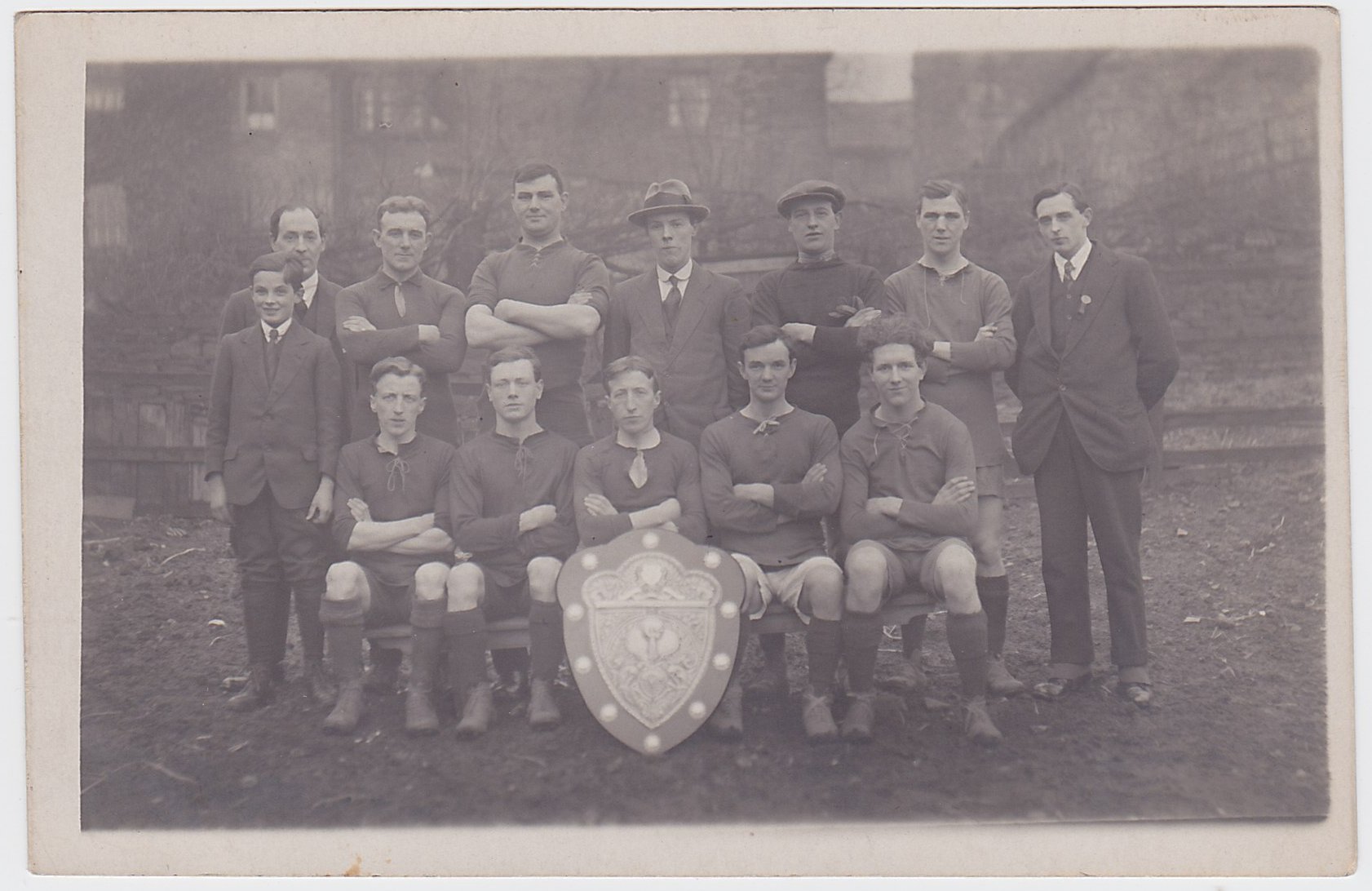 This one's a total mystery. Any thoughts ?

---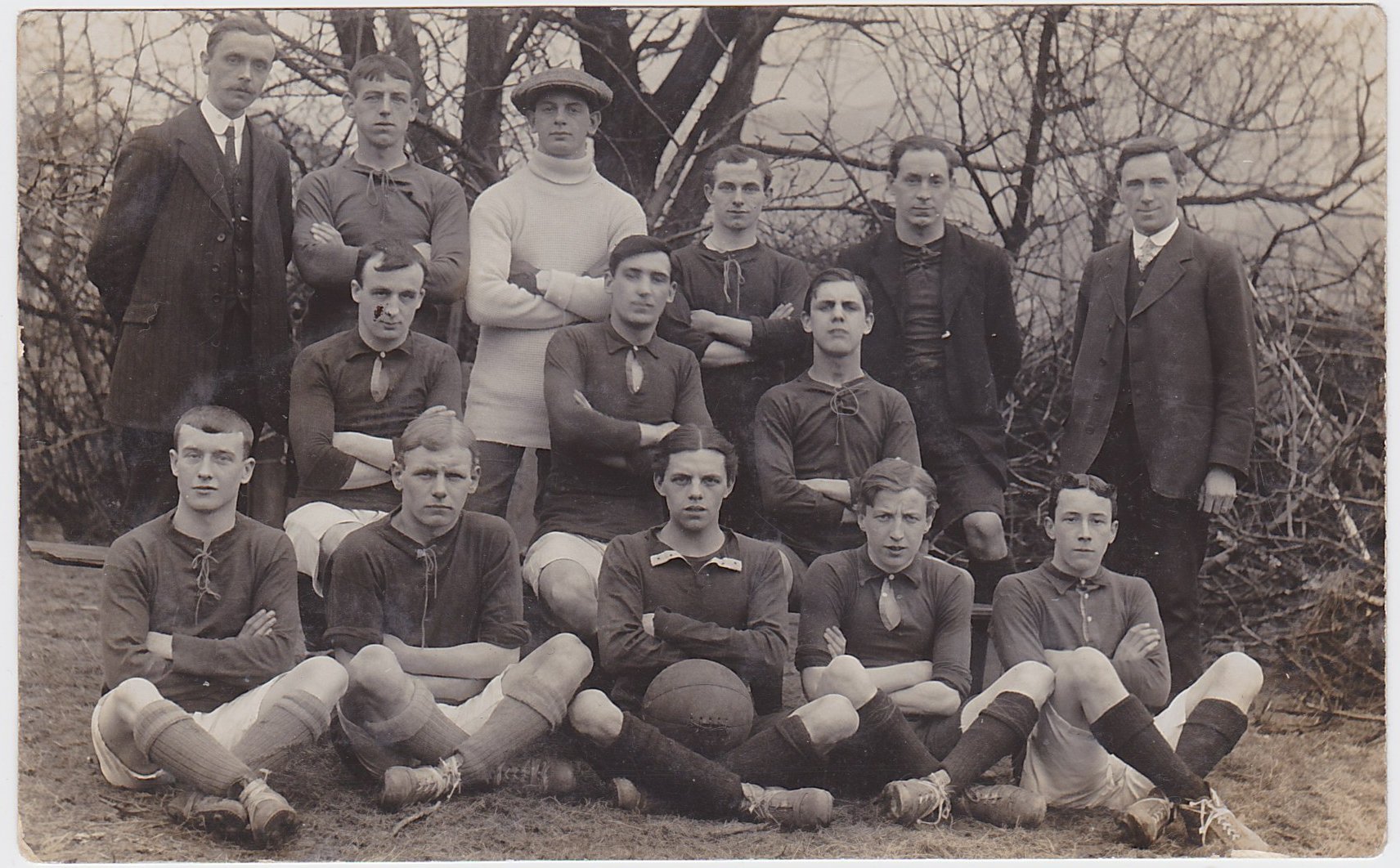 Goalie - where did you get that hat ?
---
Posted: 30/07/2013