The photograph below was found amongst the papers of the daughter of John Spencer Whitham, one of the Farnhill WW1 Volunteers. None of the family know who this man is, and he's not thought to be one of the family.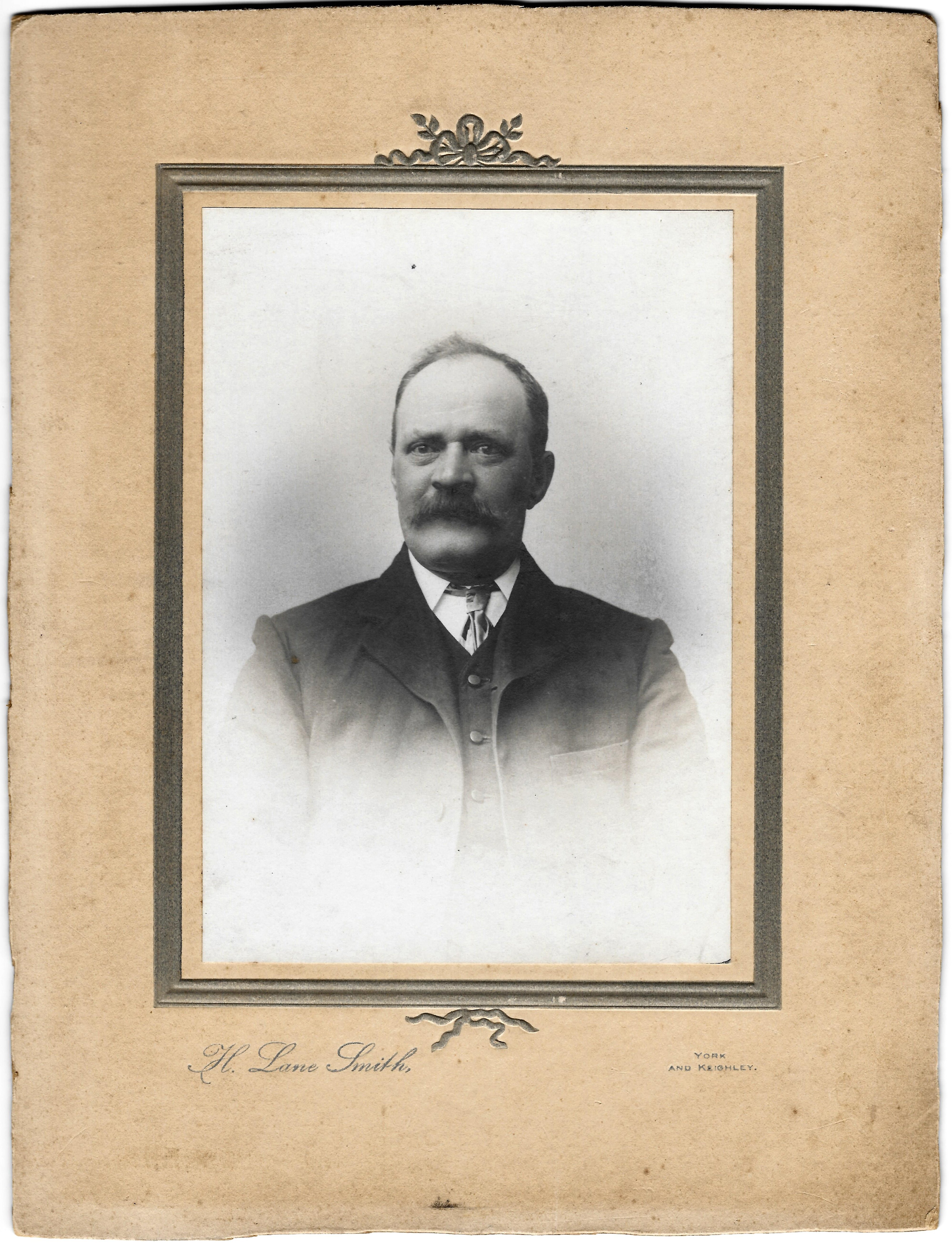 Can anyone help ? The three Whitham brothers came to live in 9 Bucklar Hill in 1905, from Haworth, and they seem to have been very friendly with many people in the village - particularly those connected with St. Andrew's Church.
John Spencer Whitham moved to Cowling shortly after his marriage, in the early 1920s, so the photograph could be of someone belonging Haworth, Farnhill, Kildwick or Cowling. It was clearly taken in "H Lane Smith" studios, in Keighley. Does anyone know anything about this photographer ?
If you think you can help us resolve this mystery, please email history@farnhill.co.uk.
Posted: 29/07/2017