Our archive has recently been gifted material belonging to the late Allan Butterfield, the Crosshills naturalist and historian. Amongst these are a photograph and a newspaper clipping, which relate the tale of William Turner, the Kildwick Man-Tyger.
The following gravestone was photographed in Kildwick Churchyard, probably in the late 1950s. It has since disappeared - removed or overgrown.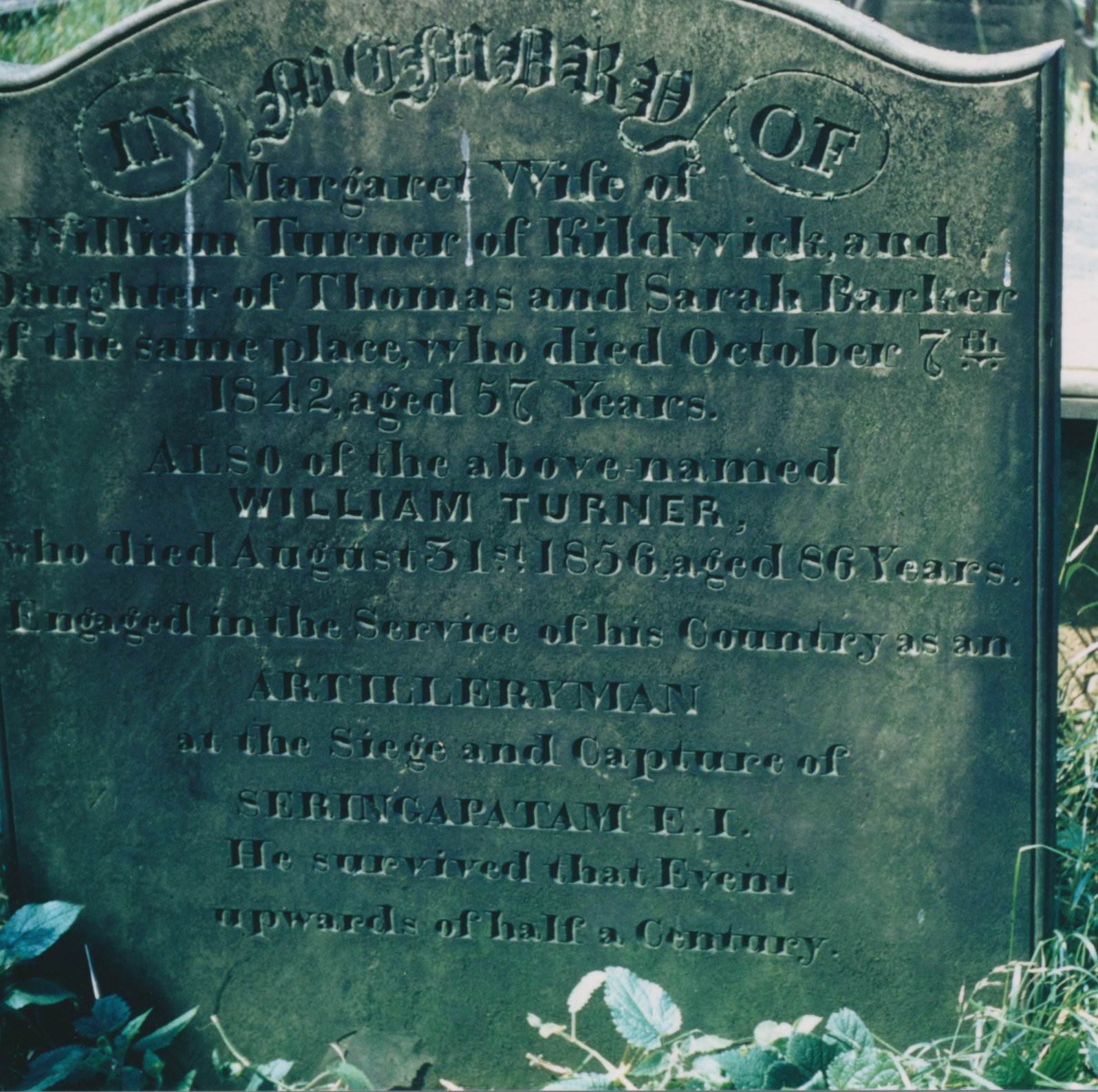 The full inscription reads:
IN MEMORY OF
Margaret Wife of
William Turner of Kildwick, and
Daughter of Thomas and Sarah Barker
of the same place, who died October 7th
1842, aged 57 years.
ALSO of the above-named
WILLIAM TURNER,
who died August 31st 1856, aged 86 Years.

Engaged in the Service of his Country as an
ARTILLERYMAN
at the Seige and Capture of
SERINGAPATAM E.I.
He survived that Event
Upwards of half a Century.
The seige of Seringapatam took place in 1799 and was one of a number of unedifying actions by which the East India Company brought sizeable parts of India under British control. It seems likely that William Turner was a member of the 1st West Riding Regiment of Foot. More at Wikipedia - Siege of Seringapatam (1799).
The story of how William Turner became known as the Man-Tyger was reported in the Bradford Telegraph and Argus in 1958, which is where Allan Butterfield saw it, but it first appeared in print in a monthly magazine called the National Register, in August 1808.
Posted 25/01/2020.