A tale of an old man planning his own wake.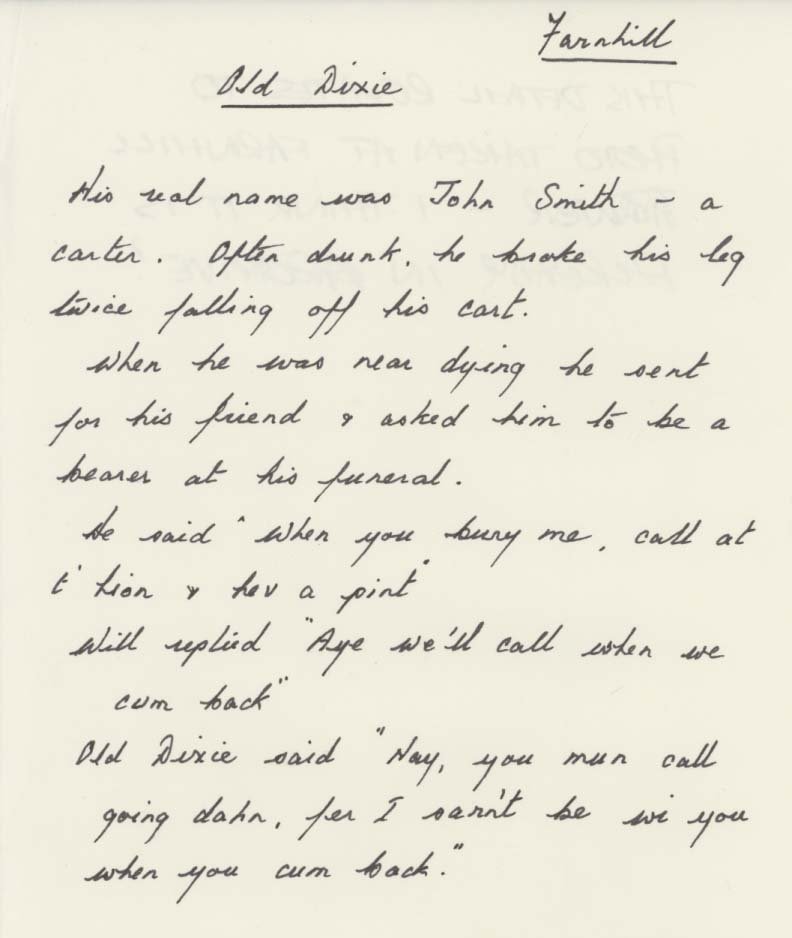 In fact his full name was John Dixon Smith (hence Dixie), and here he is: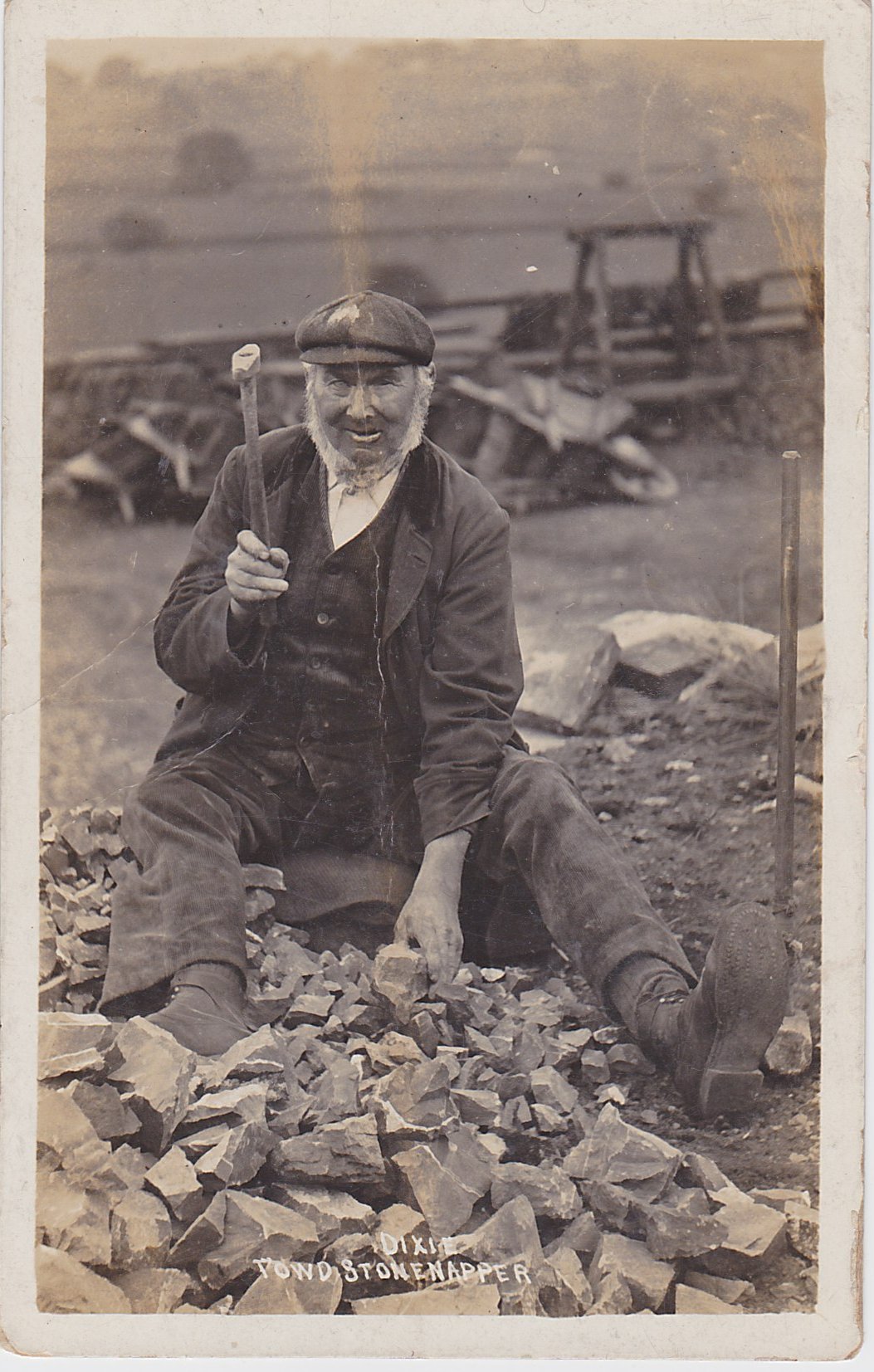 This anecdote was originally written down by Sarah Jane Rishwworth. On the original, the name of the pub has been changed later from "Lion" to "Ship".
The copy shown here was provided by Keighley & District Digital Archive; the handwriting is that of Gladys Crossley (nee Rishworth).
The photograph, from a postcard dated August 4th 1911, was provided by Helen Moran.