Farnhill - the hymn tune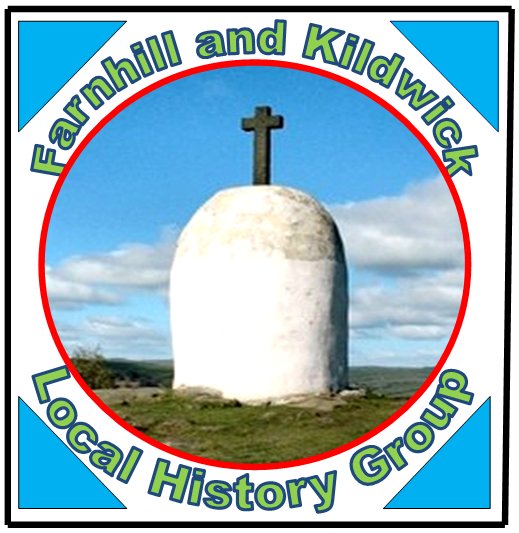 The photograph shown below is of william Hill (born 1842). He was one of six children born into a family of wool-combers in Farnhill.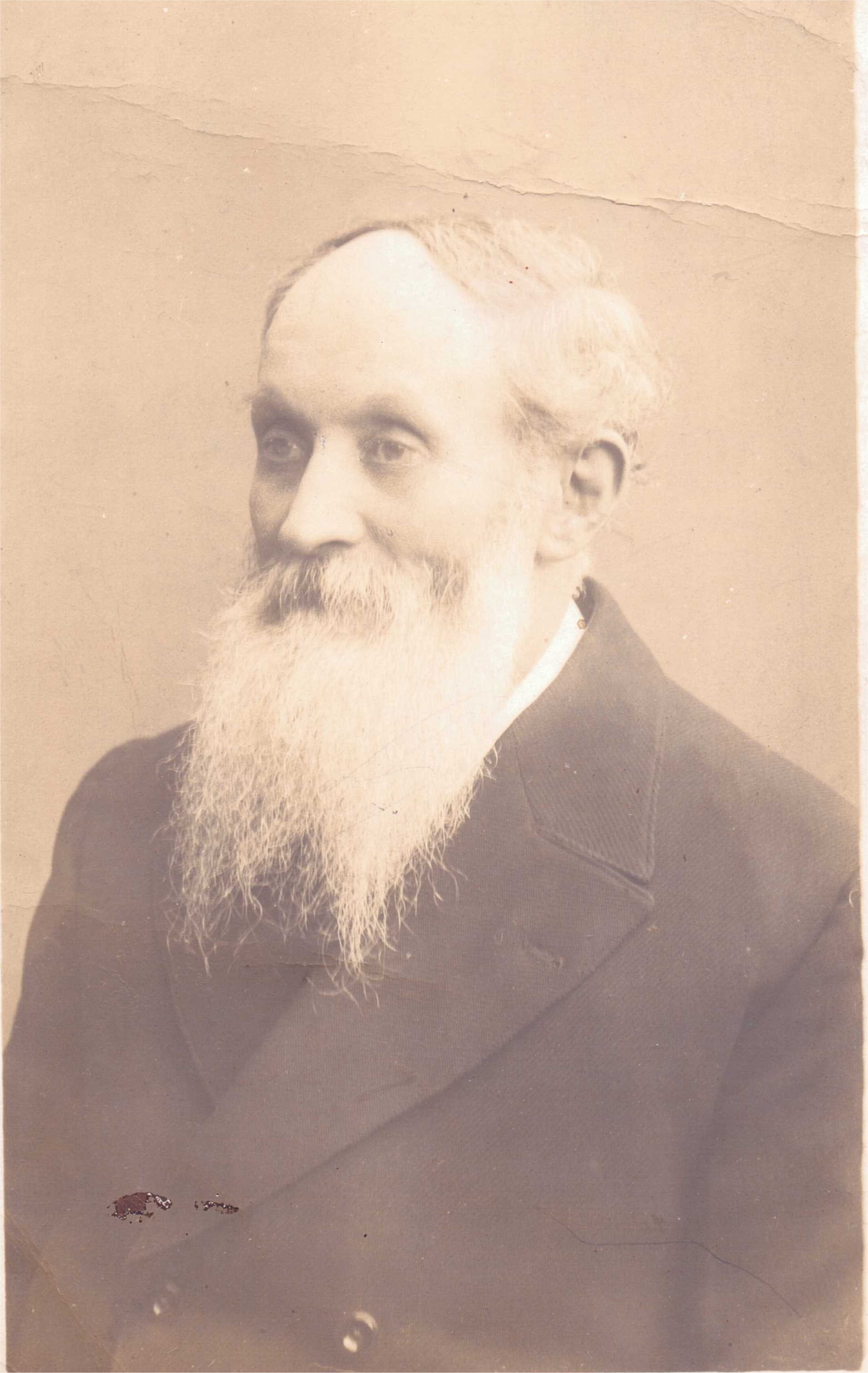 In 1853 William joined the Methodists and became the first organist and choir-master of the church established in Starkey Lane, in which capacity he wrote a number of hymns. In fact, there was no organ in the Starkey Lane building and William loaned the church his own harmonium for use on special occasions.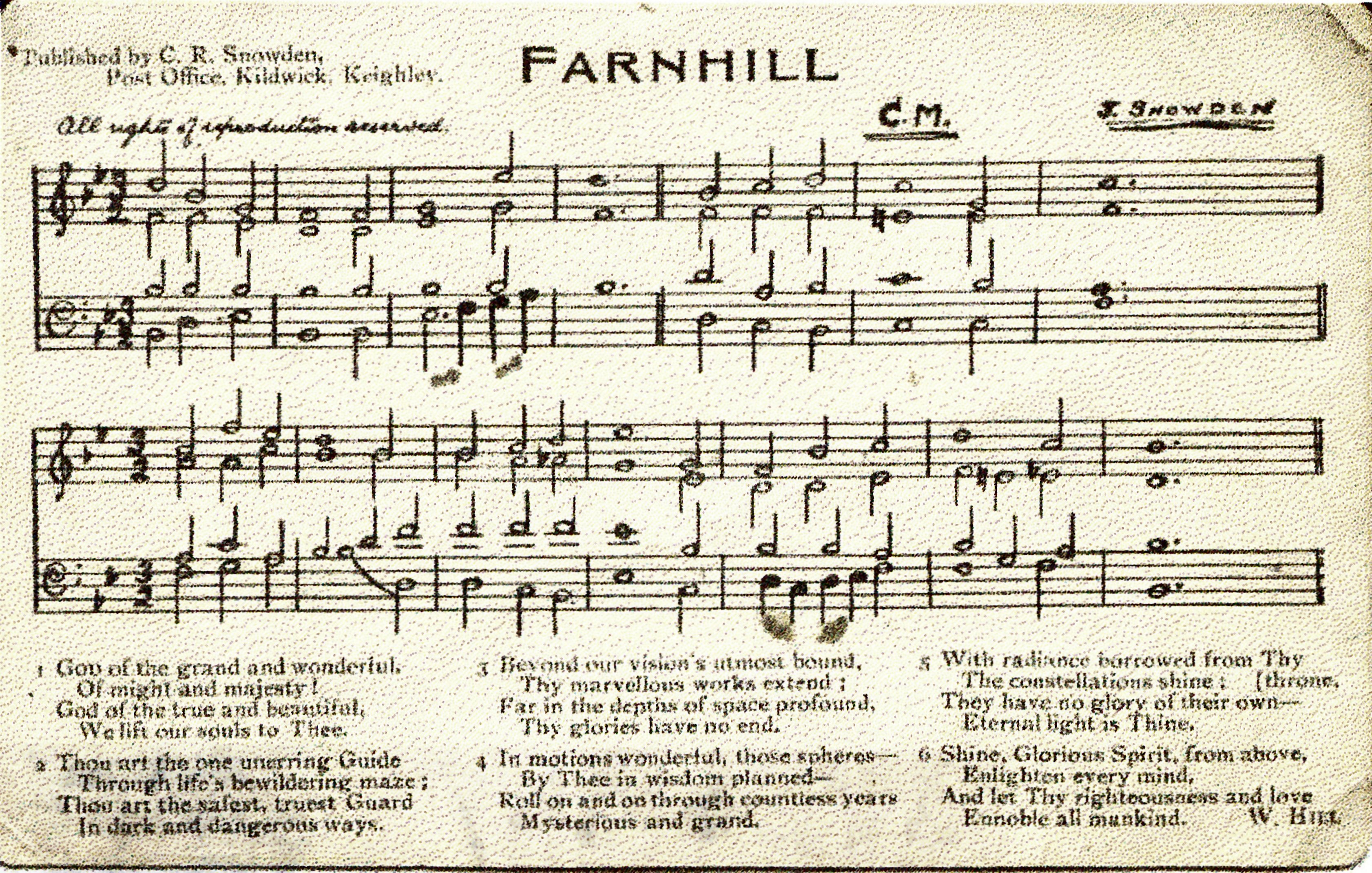 The music shown above is "Farnhill", a hymn written by William Hill. It has a pleasant and simple melody, with one note to each syllable. This is an arrangement seen in many hymn tunes, as it makes it easy for a congregation to learn: one verse to stumble through it; a second to sort out the tricky bits; and by the time you've reached the third verse you pretty much have it off pat.
It is written for four voice parts, and is well within the singing range of most church choirs. The tenor line is a bit tedious: they seem to spend a lot of their time on a repeated note - singing a B-flat for the whole of the first four bars, for example. The others parts are more interesting, particularly the bass line which has some movement to it, and the alto part which adds chromatic colour.
What we have here is a performing copy, presumably owned by J. Snowden (a member of the Kildwick family ?). Although written in 3/2 time, it was probably performed as if in 3/4; hence the markings in bars 3 and 12, where the bass crotchets are changed to quavers. This would ensure that the music kept moving along and didn't become a dirge.
Click here to listen to the Farnhill hymn tune played on an old and rather out-of-tune piano.